Students develop an understanding not only of the content being taught in class, but also develop skills that are important for their all-round development.
In the Middle School we will follow the Cambridge Lower Secondary program from April 2022. This International program prepares students for the Indian ICSE just as well as it does for the International IGCSE program. Our curriculum is very holistic in nature and combines both the scholastic and the non-scholastic programs. Under the scholastic subjects, we cover English, Hindi, Mathematics, Science, Social Science and Computer Applications. Under the non-scholastic subjects, we provide subjects such as Dance, Instruments (both Indian and Western), Vocal Music, Fine Art, Craft and Pottery etc. We also offer Sanskrit and French as the third language to the students in the Middle School.
Apart from the subjects mentioned above, we also conduct classes on life skills and for general awareness where students build an understanding of various global events.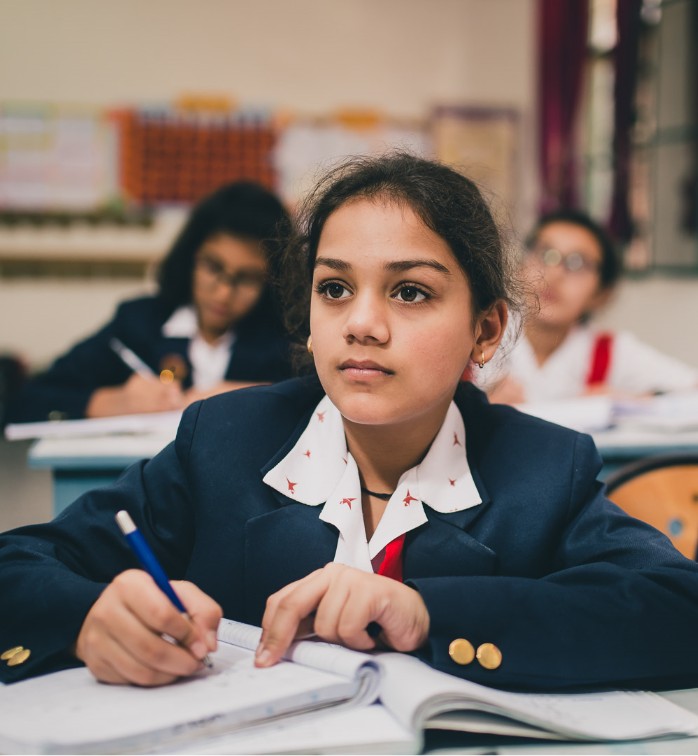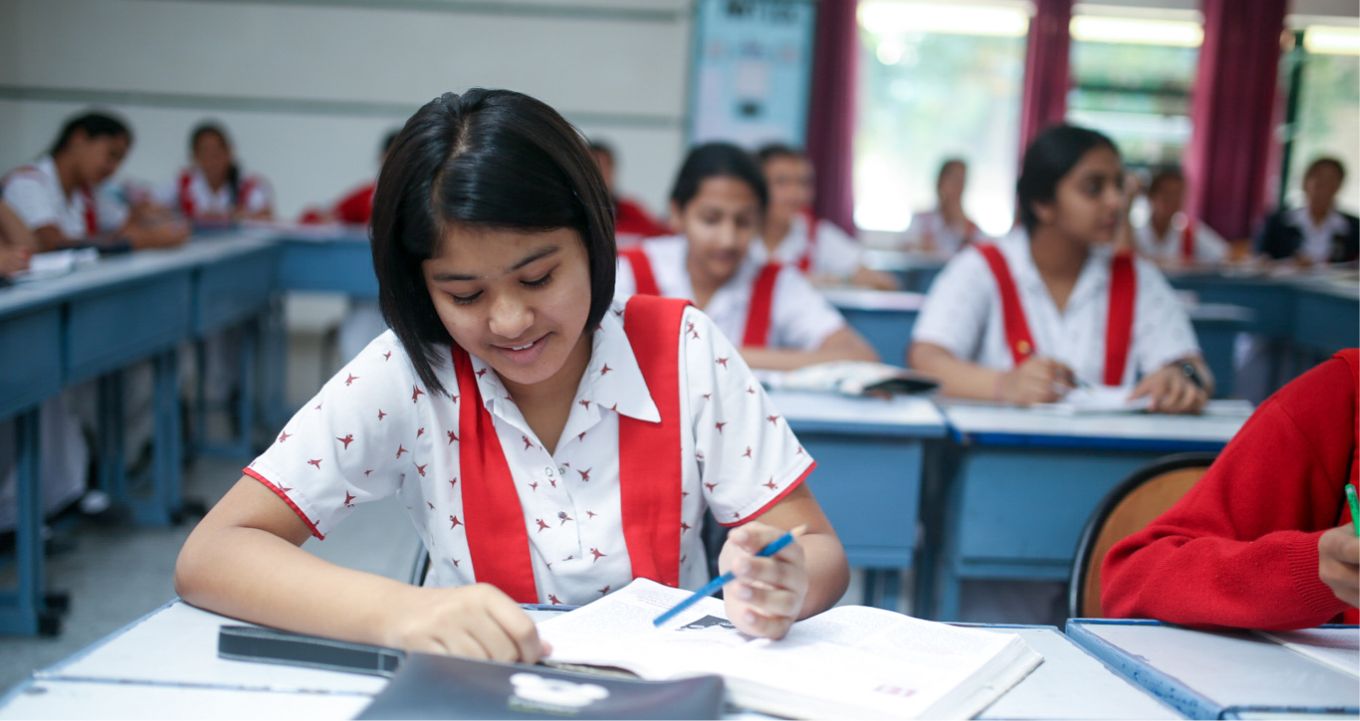 One of the unique qualities of the curriculum in the Middle School is that it is continually reviewed and adapted to the latest pedagogical requirements in education. This is done to ensure that we prepare students to become responsible global citizens, equipped with adequate skills, that will enable them to be effective individuals in the larger global community. To achieve this we stress on:
The use of ICT in the curriculum to develop amongst the students, the skills of research and presentation and for them to understand the global implications of the topics being taught in class.
Cross curricular projects to facilitate meaningful learning and to be able to see the multidisciplinary nature of a topic being addressed in class.
Identification and development of skills in each of the subject areas to ensure real learning and growth.
Looking at global connections for topics taught in class to understand inter-connectedness, sustainable development and sensitivity to communities.
Project based learning to ensure that the students take ownership for their learning and there is a genuine spirit of enquiry in the learning process.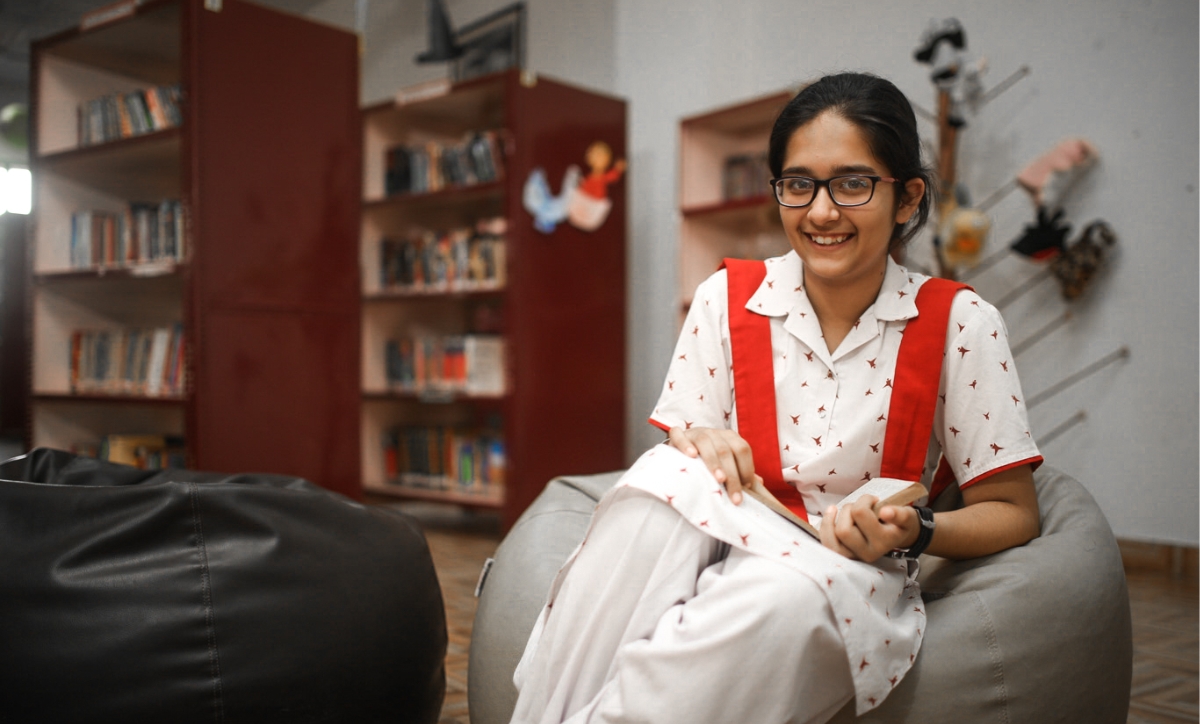 Our curriculum also focuses on enabling students to take responsibility for their learning and self-growth and in order to achieve this, we have a program known as 'Growth is Good'. This is a program where students can explore creative arts, service or physical fitness and collect points over the academic year. Students who have collected the maximum points are awarded with a badge at the end of the year. To sum up, the Middle School curriculum is a vibrant curriculum where students develop an
understanding not only of the content being taught in class, but also develop skills that are important for their all-round development. To ensure optimum learning, regular workshops are conducted for teachers to ensure that they are at par with the latest teaching methodologies and strategies. All students who go through the curriculum, not only develop the required content knowledge and skills, but also the ability to lead and take responsibility for their learning.