The purpose of human life is to
serve, and to show compassion
and the will to help others.
The purpose of human life is to serve, and to show compassion and the will to help others.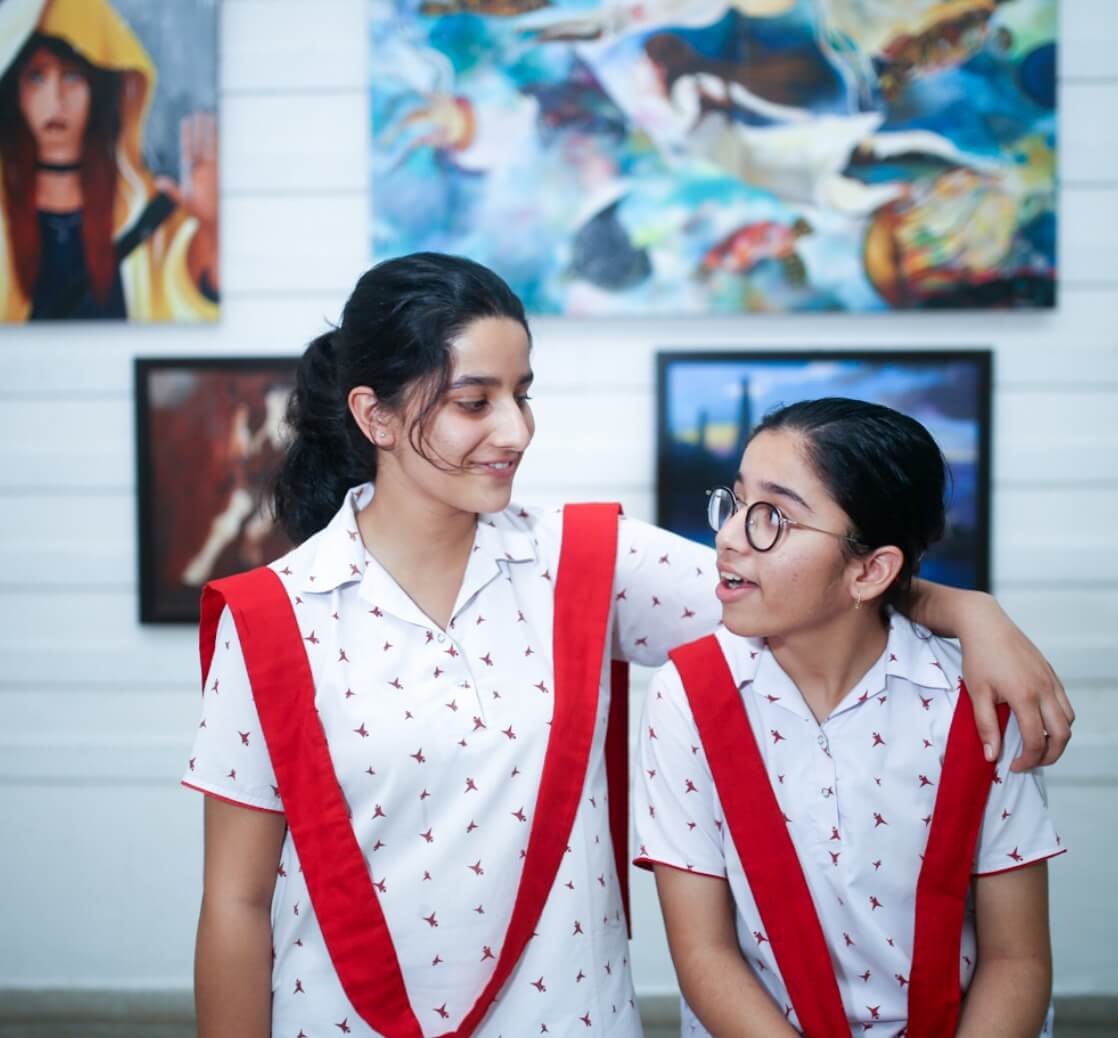 Sensitivity to each other and to those with emotional or physical needs is integral to the school's philosophy. Seniors and appointed guardians are taught to take care of new students. Older students also take responsibility to mentor younger students in need. The school has two Counsellors on campus. However, it also sees the role of all adults as counsellors.
Organised activities, such as visits to a local village school, bonding with village children and sharing resources with them helps our girls to learn to contribute to the world they live in. Environmentalists on the campus run the SAFE Club and adopt causes such as saving birds going extinct. Currently the house sparrow is being nurtured and fed by the girls. They also run a herb garden on campus.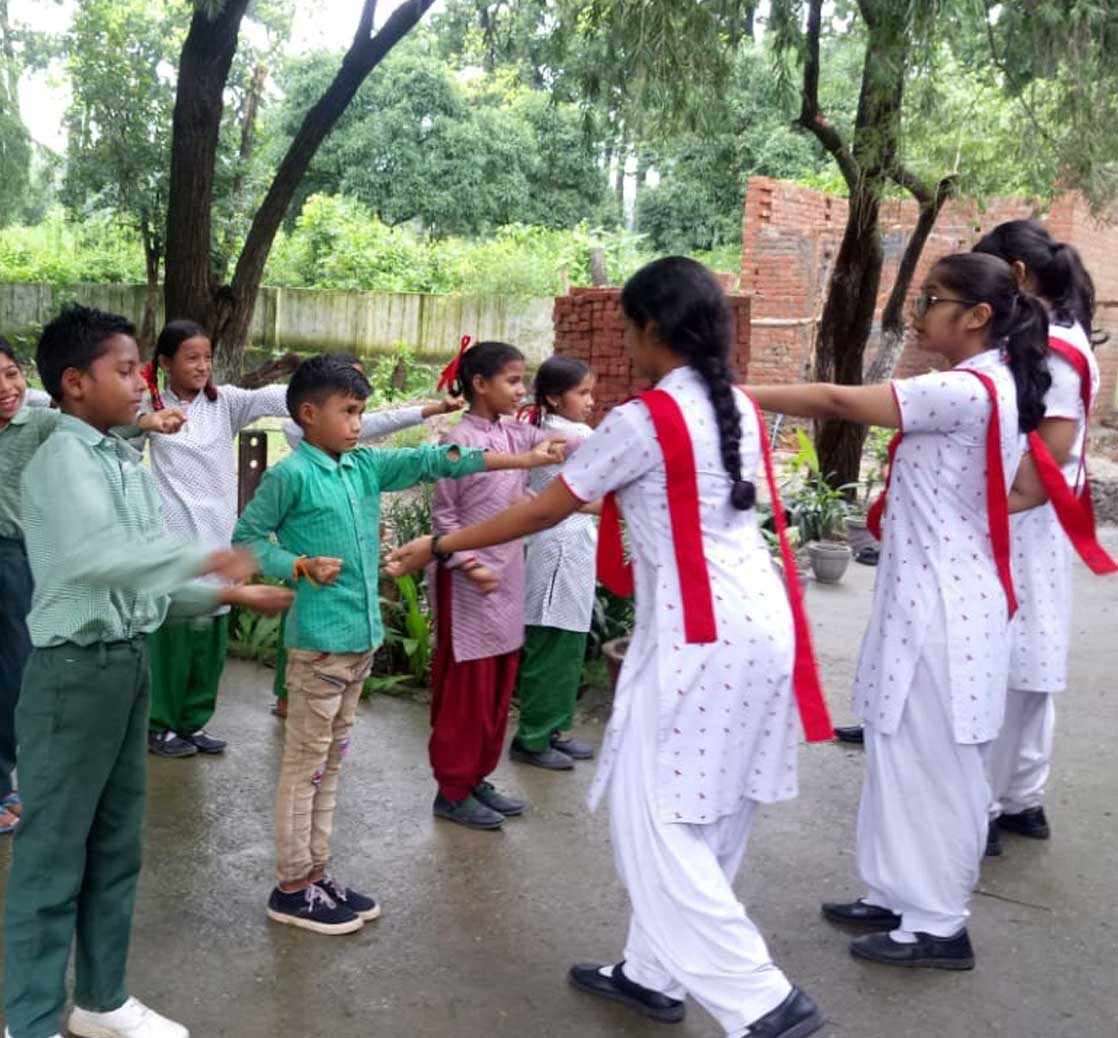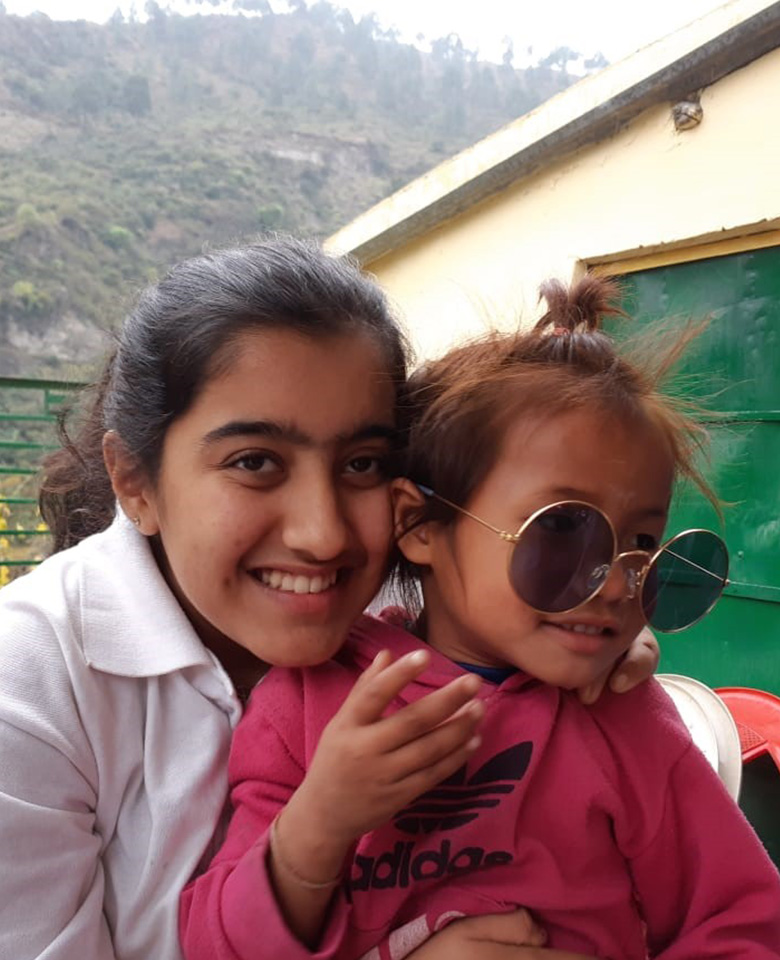 Senior students adopt causes close to their hearts and campaign for them strongly: They have worked with BACHPAN BACHAON ANDOLAN campaigning against the fire cracker industry; they have performed in street plays about the protection of the rights of the girl child; they have organised concerts in the city and raised funds for Uttarakhand flood victims.
The school has an Interact Club and works with the Rotary Club in Dehradun, participating in their service initiatives.
Mitr Club is one of the oldest clubs in school. Girls make craft items and sell them to raise funds for causes. They have contributed to the needy in many ways.
A Cyber Security team of girls trained by a Cyber Security expert has the responsibility of training and supporting peers and adults on campus regarding cyber-crime. This team also visits neighbouring schools and runs programs for them on safety.